Post by martycanuck on Jun 26, 2018 14:37:26 GMT -5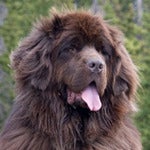 If tariffs are bad between neighboring nations, why does Canada impose tariffs on American goods? Such as 270% (!!!) on American dairy, which even left-biased
Politifact
rates "Mostly True" (and I think the only reason they say "Mostly" is because they can't stomach admitting that President Trump might be right about anything).
Want to drop the tariffs? Then drop the tariffs on both sides. Until then, you don't have a valid argument.

It's really not as simple as a single sound bite. US code for tariffs has 99 CHAPTERS, all of which are modified by NAFTA. The US and Canada bicker about things as stupid as the size and quantity of knot holes in plywood and the size and age of sellable lobsters. In the case of dairy, the US allows rbgh (bovine growth hormone) that Canada and most European countries do not. We also subsidize dairy to the point that we sell dairy to Canada cheaper than they can produce it. That's pretty much the same argument used against Chinese steel.
There's lots of ways to manipulate the numbers; but most estimates say we have a trade surplus with Canada, rather than a deficit (don't fix what isn't broke, perhaps?).
The Republican Party of Reagan, Bush, & Bush were pro-free trade and against tariffs. It's hard to understand what happened here. Tariffs start trade wars and the end result always hurts both business and consumers. The issue that Trump is trying to address (with China, at least) is real, the way he is going about it is problematic. Quotas, in particular, don't tend to result in retaliation.
I realize that playing chicken with world leaders is Trump's style; but it's going to bite him (and us).
The tariff code is actually a global thing in terms of "defining the product to a specific category. It is called the "Harmonized System." Each country then uses those categories and decides what tariffs for each category apply to each country. So the US list of tariffs is the HSUS. For an example hockey stick tape is in chapter 59 and falls under 5906.10 (but there can be 4 more suffix digits to break it down even further). But the specific category is described as "rubber-backed adhesive in rolls." Sub categories can get into widths, colors, etc.
When you look at either Canada or US Tariff book you'll see a lot of N/A in the tariff column that refers the North American neighbours.
And the point about the subsidize dairy in the US is exactly why Canada has a tariff on imported milk. Our system has enabled farmers to be self-sufficient rather than have them operate at a lost and prop them up with tax-payer money. Which way makes more sense Ben?